Kuraby Early Education Centre Educators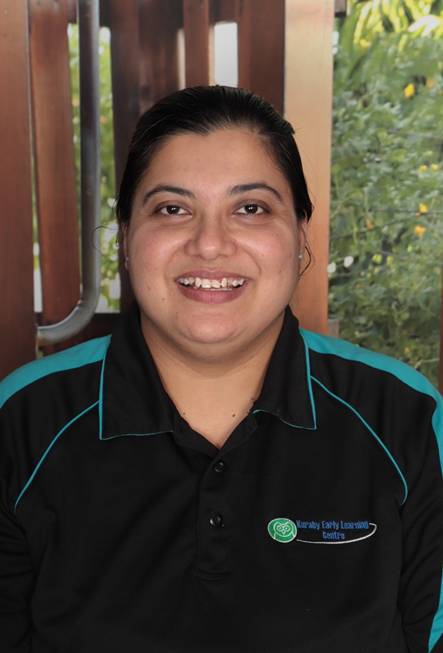 I believe the children are our future...
I believe each and every child has the potential to bring something unique and special to the world. I will help children to develop their potential by believing in them as capable individuals. I will assist children in discovering who they are, so they can express their own opinions and nurture their own ideas. I have a vision of a world where people learn to respect, accept, and embrace the differences between us, as the core of what makes life so fascinating.
Teach them well and let them lead the way...
Every classroom presents a unique community of learners that varies not only in abilities but also in learning styles. My role as a teacher is to give children the tools with which to cultivate their own gardens of knowledge. To accomplish this goal, I will teach to the needs of each child so that all learners can feel capable and successful. I will present a curriculum that involves the interests of the children and makes learning relevant to life. I will incorporate themes, integrated units, projects, group work, individual work, and hands-on learning in order to make children active learners. Finally, I will tie learning into the world community to help children become caring and active members of society.
Show them all the beauty they possess inside. Give them a sense of pride...
My classroom will be a caring, safe, and equitable environment where each child can blossom and grow. I will allow children to become responsible members of our classroom community by using strategies such as class meetings, positive discipline, and democratic principles. In showing children how to become responsible for themselves as well as their own learning, I am giving them the tools to become successful in life, to believe in themselves, and to love themselves.
Let the children's laughter remind us how we used to be...
Teaching is a lifelong learning process of learning about new philosophies and new strategies, learning from the parents and community, learning from colleagues, and especially learning from the children. Children have taught me to open my mind and my heart to the joys, the innocence, and the diversity of ideas in the world. Because of this, I will never forget how to smile with the new, cherish the old, and laugh with the children.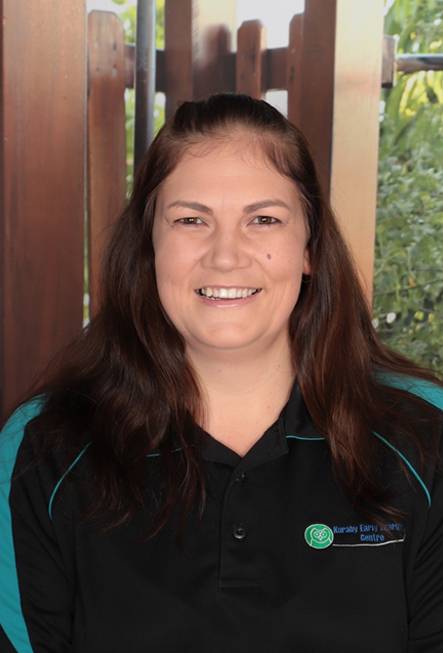 The early years of a child's life are busy. I believe learning is happening all the time and is interwoven through all developmental domains. These include: physical, social/emotional, cognitive and communication. Therefore, the goal is to make this ongoing learning experience safe, positive, fun, and nurturing the whole child as I strive to guide them into the next stage of development with confidence in themselves and an excitement for continued learning.
I believe that each child is an individual and as an educator, I will value and develop each child's strengths, interests, skills, abilities, and knowledge to extend their learning. Children need the assurance of being loved and cared for while they are enjoying an educational environment. Teaching children is my passion. Security and trust are very important components that help build and maintain my relationship with each child. I believe children should have the opportunity to master new challenges through activities and topics that are meaningful to them, thus building their self-esteem as they develop and learn.
I believe that children learn through play. I will provide opportunities for children to explore, discover, create and imagine. I believe the environment plays a major role in the success of an early childhood program. It should enhance the children's interests in all developmental domains. I believe learning in an early childhood environment is done most successfully through stations that can be visited, explored, and revisited again and again. The environment should take into consideration the social skills, communication skills, physical abilities or challenges, and learning styles of the children being served.
I believe in cultural diversity. I will celebrate the benefits of diversity with each individual child and enable them to understand and acknowledge differences. I will incorporate any family traditions or special celebrations into our program. I consider families a vital aspect of my program and encourage all families to contribute their child's interests, activities participated in over the weekend or holidays, events happening in their child's life so that I can support and incorporate these into our program. This helps to bring the child's home experiences and childcare experiences together. Children should be given choices, responsibilities, and opportunities to initiate their own learning. I believe observations and assessments are excellent tools to use when planning curriculum. Observations not only aide in creating the curriculum but also give insight into the development, knowledge and skill levels of each individual child.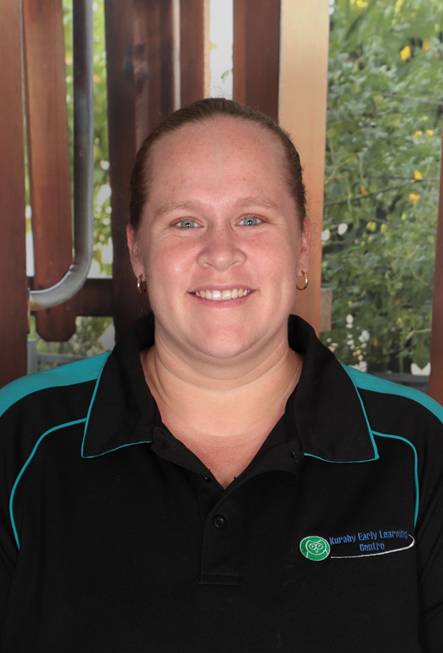 The early years of a child's education are so crucial; the children are growing and developing at such a rapid pace. As an educator, I believe for a child to be able to thrive. They need a caring, nurturing, and inviting atmosphere that promotes fun, happy, safe, and calm learning.
I have a strong belief in creating spaces that foster holistic learning, supporting children through engaging experiences, and offering opportunities for self-initiated play with simple play materials as an essential activity for young children.
Steiner's theory that children need free creative play to develop their body, mind, and spirit is something I base my working philosophy around. Mind, body, and spirit are all important aspects of a child's growth and development; in my belief, these areas of a child's being need to be balanced for children to be able to learn.
My job as an educator is to observe the children and engage in conversation with them to identify their likes, dislikes, and areas of development to implement engaging learning experiences that promote investigation, enquiry, imagination, and discovery.
As an educator, I pride myself on having a high standard of cleanliness. I believe that it is imperative to have a regular cleaning roster that ensures disinfecting of toys, equipment, and furniture on a regular basis. This means that as an educator, I encourage the children to be just as mindful of their own personal hygiene, which I do through interactive learning and role modelling.
I also pride myself on being a very organised and prepared person. This means when working in a room, our day runs in a calm, organised way. This ensures we can engage with the children at every opportunity to help support and extend on their learning.
As an educational leader, I strive to mentor, educate, and share my experiences with the other educators to guide them through their programming. I endeavour to be approachable, an open book, so staff feel like they can come to me and feel comfortable to express their concerns and feelings.
I have many years of experience and my passion for the job has developed significantly over this time. I have no doubt it will continue in the years to come.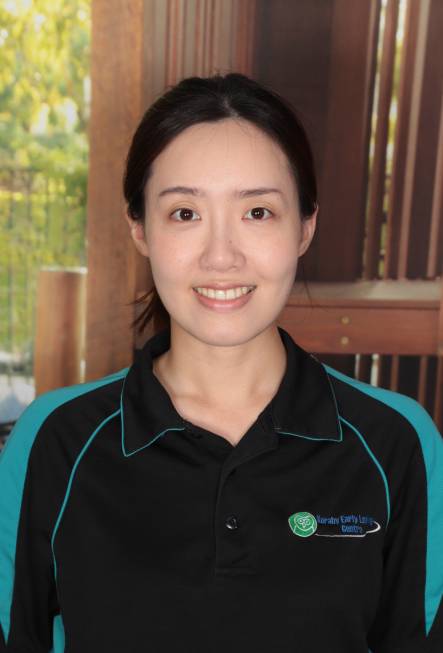 I believe each child is the seed of our healthy and bright future. In order to grow the seed successfully, we have to provide a good environment, such as fertile soil, fresh air, enough water, and bright sunshine. It is same for children. All children need a good environment that they can be nurtured in and educated with good sources provided by educators (Steiner). Once the seeds that we sow starts to grow in the good environment, it will produce abundant fruits (Bronfenbrenner). Children also will enjoy the abundant happiness with their harvest produced by a good environment. Based on my experiences with children, I found that children love to play in different settings including nature and various equipment and resource. Therefore, I would like to provide an age-appropriate environment and learning resources to enhance their learning, interests, and talents (Erikson and Piaget).
To create a good setting in early childhood education and learning, I would welcome all children and families with a warm heart (Bowlby) and support their individual needs, interests, talents, and abilities to provide a wonderful experience (EYLF1).
I believe children have the right to be treated with respect, regardless of ethnicity, religion, language, culture, lifestyle, background, and ability (Code of Ethics). As I value the diversity of children and families' uniqueness, I would bring their diverse experiences, perspectives, expectations, knowledge, and skills to their learning (EYLF 1, 2, 4).
Lastly, I believe positive words have the power to bring bright energy to everyone (Bowlby). I would like to be a role model to children at all times to spread positive energy (EYLF 2). It allows children to develop a positive attitude to learning, to recognize and respect the feelings of others, and to interact positively with them (EYLF Principle 1. Secure, respectful and reciprocal relationships / EYLF 5)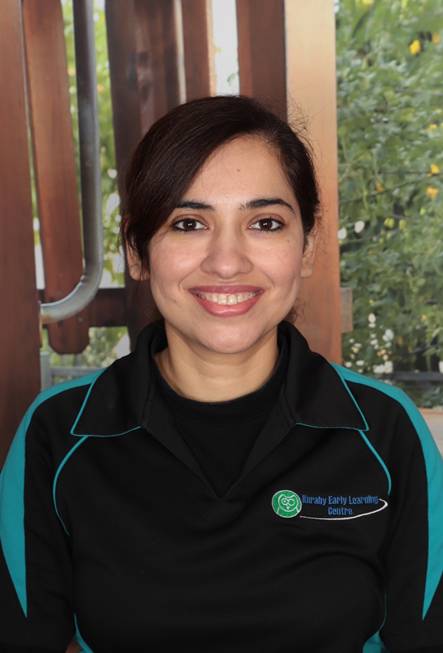 As a childcare educator, I believe that each child is an individual and at stage of their own learning and development. I believe that the foundations of early childhood education are to value their individuality, to stimulate their curiosity and desire to learn, and to enhance their all development domains through quality care and education specifically catered for each child (Gardner's Theory of multiple intelligences).
I believe that the environment plays a major role in the success of an early childhood program. It should enhance the children's interest in all development domains. Children learn through play and I believe that children should be allowed time and freedom to explore the environment and activities at their own pace and in the way they learn. Children should be supported and encouraged to attempt challenging activities with assistance and guidance until they are able to achieve and succeed by themselves (Vygotsky's Zone of Proximal Development).
As an early childhood educator, I believe that the relationship of trust and confidence with families plays a vital role in promoting a warm, welcoming, and nurturing environment for children. I would always invite and encourage parents and families to contribute to their child's learning and development in a variety of ways such as spending time in the room and daily interactions with educators, bringing in items from home to show it to friends, donating resources, etc.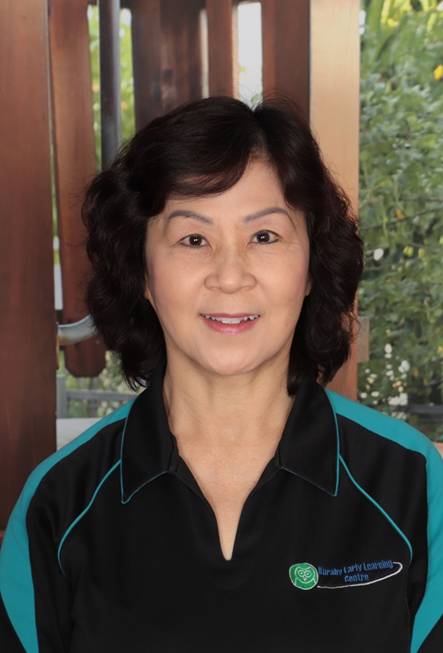 While the children are in my care, it is my responsibility to speak and act in ways that reassure them that they are important, safe, and cared for. This has significant impacts on their long-term development and their outlook to the world. If children feel secure and loved in their childhood, they will be able to love and care for others in the future.
Children learn best in different ways, through movement, creating, and imagining. I will join children enthusiastically as they learn. I will positively compliment them on their success and development.
Children benefit from opportunities to explore the world with adults and other children. I will facilitate opportunities for children to play with peers as well as interacting with children myself.
Parents, grandparents, families, and other caregivers are vital in the lives of children. I understand that families are different for each child and I will reflect this respectfully in my conversations. I will develop trusting relationships with families through regular communication.
I want children to know that I empathise with them when they are happy or sad. This is how trusting relationships are built. I want children to feel this is their second home, where they are loved and taken cared of.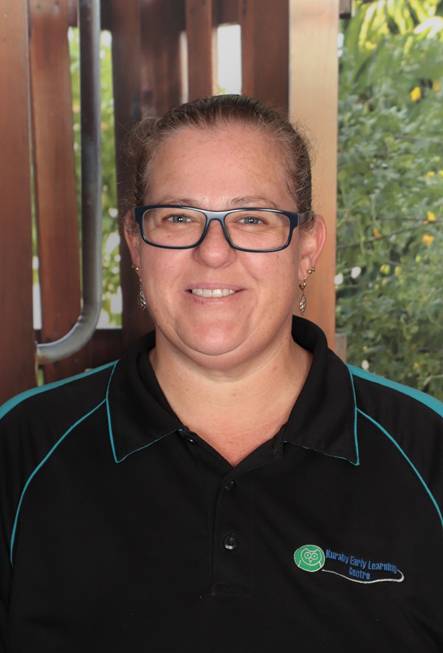 I believe children need to develop healthy habits. It is important for children to learn to love a variety of fruits and vegetables, in a variety of ways. Serving fruits or vegetables in different forms, textures, and temperatures will actually help children develop a mature palate.
Food provided in early childhood setting has an important role to play in the growth and development of children and the development of future eating habits. I believe children in childcare need regular healthy meals, snacks, and fluids (water and milk). I endeavour to offer nutritious meals which will assist in positive mealtime experiences for children.
The menu I co-design is required to meet a significant amount of a child's daily nutrition requirements by following Australian Dietary Guidelines 2013 and Get Up & Grow: Healthy Eating and Physical Activity for Early Childhood.
I endeavour to provide a variety of foods from each food group including vegetables, fruits, cereals, lean meat, fish, chicken, milks, yoghurts, and cheeses. These are provided to children in our care in a range of textures and tastes as well as providing culturally-diverse meals. All meals are created to cater to the various developmental stages of different age groups of our children with as little sugar in the meals/baked goods as possible.
I am inclusive of all children with specific dietary requirements, allergies, and intolerances with similar meals that are adapted to meet their dietary requirements but are still nutritional and healthy.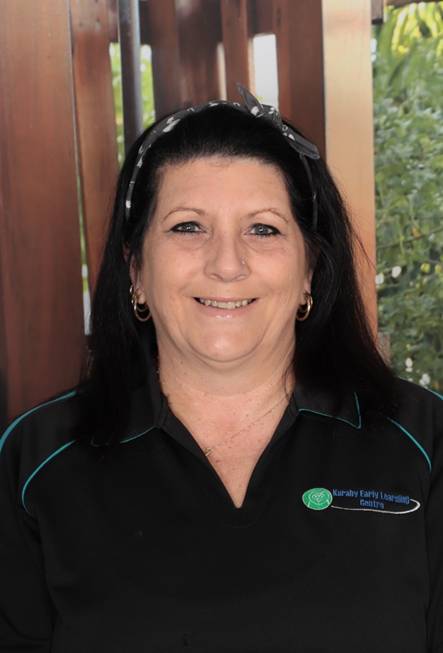 I believe routines are an intricate part of a baby's day and our routine will reflect each child's development, needs, and interests.
All routines that are kept at home, such as feeding bottles and sleeping times are carried through in your child's day in our room in order to best meet your family's needs.
My focus is on providing secure and loving relationships between me and your children to foster confidence and potential.
I believe in high standards of hygiene and safety are maintained by myself and educators.
Our quality programs focus on sensory learning and development which prepares your child for future learning.
I aim to involve families in the program to help you feel confident in leaving your child in my care. Through regular observations, we become aware of each child's interest and stage of development. Using this knowledge we are able to provide appropriate experiences to further stimulate all areas of development (for example, cognitive, language, physical, social, and emotional).
I believe as children gain more independence, emphasis is placed on developing their social skills and the development of imagination through creative play and exploration of their environment.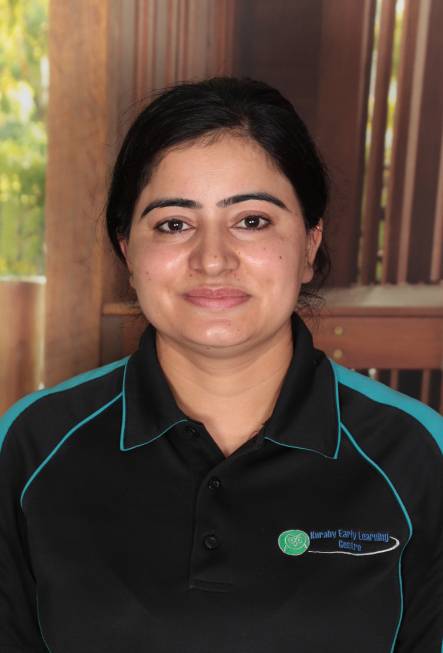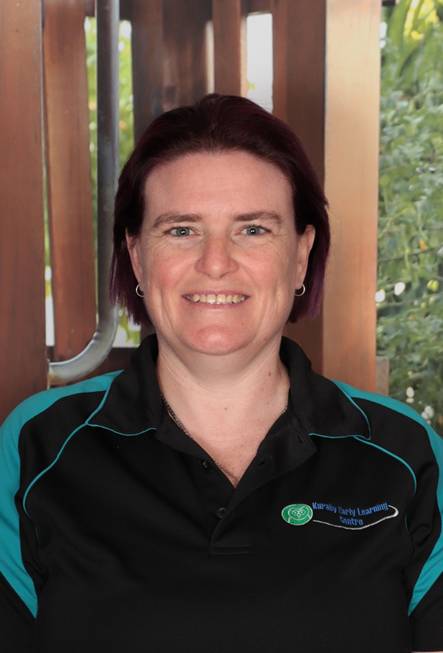 As a Kindergarten teacher, I am aware that I have many responsibilities to myself as an educator, the children in my Preschool room and their parents and families.
AS AN EDUCATOR/PRESCHOOL TEACHER
To continually research and/or attend professional development opportunities to keep 'current' as to the various methods of assisting and guiding children as they learn and grow in the Preschool year
To continually be aware of and up to date with the regulating authority documents (NQF, QKLG, EYLF, childcare regulations, QCTstandards) and centre policies that are abidedby within the centre
To work with my fellow educators, especially those in the Preschool room, to provide a safe, secure, welcoming environment for all who come visit our Preschool room
IN RELATION TO CHILDREN
To remember all children are individuals, at their own stages of learning and development, and need to be catered for as an individual
To remember all children learn through various learning styles and to include a variety of activities which cater for all learning styles as well as help guide and assist in the child's growth in their learning and development(Gardner's Theory of multiple intelligences)
To create a broad daily routine (that still has some flexibility) to help children settle in and become secure in their day at Preschool. A broad routine also empowers children as they area ware of and can prepare themselves for 'what's next'. If this routine changes, to attempt to inform the children as soon as able, so they become aware that change can occur and assist children to develop the skills needed to cope with changes
To allow children the time and freedom to explore the environment and activities at their own pace and in the way in which they learn. Talk to children about their process of learning more than the finished product, as the process is where children learn(and where the fun is)
To believe in the abilities of all children, encouraging them to attempt challenging activities with help and guidance until they are able to be successful themselves (Vygotsky's Zone of Proximal Development)
To learn and discover with the children as this will, hopefully, assist in helping the children become aware that learning is 'life long'. There are also times where the children 'teach' the teacher, which also helps show learning is 'life long'
IN RELATION TO PARENTS AND FAMILIES
To always be warm and welcoming to parents and families whenever they are in the Preschool room or other centre facilities
To continually make parents and families aware of what the Preschoolers are learning, via conversations, notes, newsletters, etc
To invite and encourage parents and families to contribute to their child's learning and development in a variety of ways (ie: mentioning home events, bringing in items for child to share with friends, spending time in our room, donating resources for children to use in their play, etc)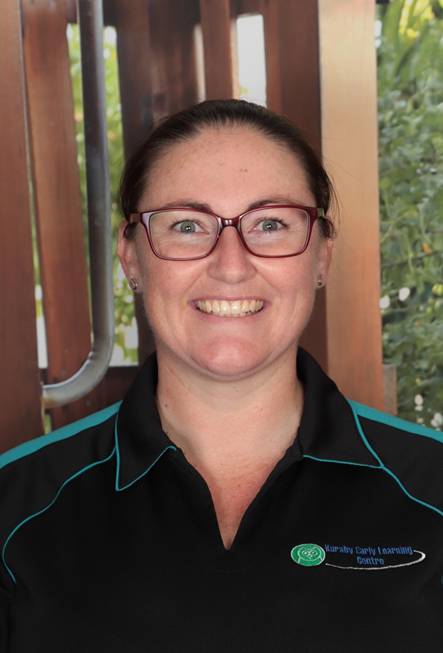 I believe, as an Educator, it is important to provide a caring, nurturing, and safe environment for the children.
I believe it is important that the children and families feel welcomed, supported, and settled into the centre.
I believe it is important to have a strong relationship with all educators, children, and families in order to provide a secure and successful environment.
I believe it is important to provide opportunities for the children to be able to participate in planned and unplanned experiences ensuring that they continue to develop emotionally, socially, physically, and intellectually.
I believe that all children grow, learn, and develop at different stages and each child should be observed and developed individually in order to help them reach their full potential.
I believe that children learn through play so it is important to provide them with a variety opportunities to expand their learning curiosities.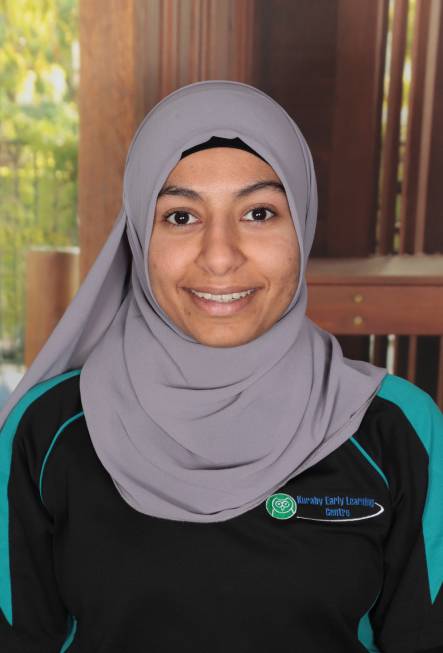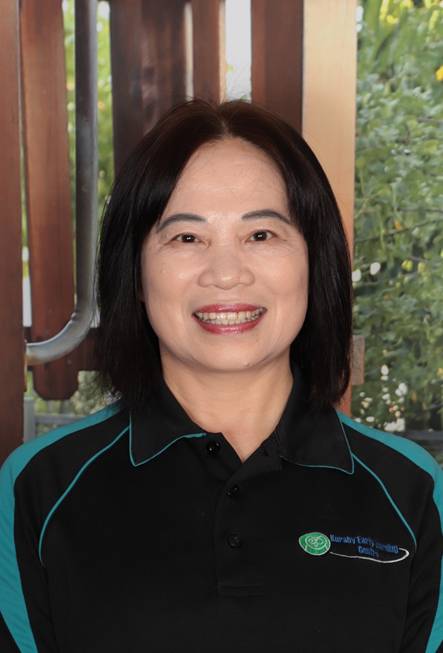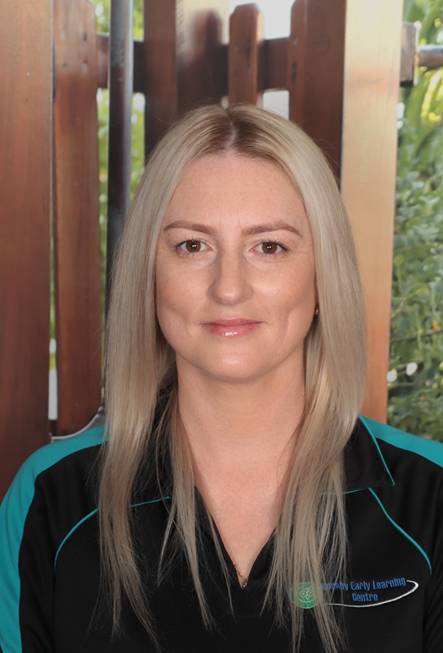 I believe education is developing the whole child emotionally, physically, socially, and intellectually. As an educator, it is my responsibility to ensure that all children are given the opportunities to achieve this to their full potential. The foundation, upon which I believe is the first step in the development of the child, is forming a trusting relationship with them. Children must feel safe and secure within their environment before they explore it. I achieve this by knowing my students; who they are, where they come from, what they know, and how we can work together to achieve the best learning outcome for all. I ensure that I have a positive rapport with families, where open lines of communication are always available; communication is paramount. Their children are the most important people in their lives and families must feel assured that their child feels safe and secure in their environment.
The philosophies of Piaget, Vygotsky, and Bronfenbrenner underpin my pedagogy and this is demonstrated through the constructivism and social-constructivism approaches used within my teaching and learning experiences. I believe that children's development of concepts is achieved when they have hands-on experiences, where children become human endeavours of their environment. Through investigation and observation, children begin to build their process of inquires which is fundamentally important for them to become successful learners in future schooling and in life. Additionally, children's social interactions had with peers, family, friends, community members, and educators play a role in their development. Social interactions provide the opportunity for children to collaborate and discover with others, to help scaffold upon their current knowledge.
I believe that children do learn through play; children should have the right to be children. It is my belief that every play experience can be utilised to extending children's development. Through providing stimulating and nurturing learning areas and experiences based around children's interests, children are able to make better connects in constructing information because it is exciting and familiar to them. Through my own development as an educator, I have come to realise that not every experience has to be planned, children's development can still be fostered in spontaneous activities through intentionally teaching practices.
Development is an ongoing process that needs to be evaluated and reflected upon; I pride myself in knowing that through by my observations, reflections, evaluations, and extensions of children's interests are exceeding the children's needs. Additionally, reflection is an important part about how I professionally develop myself because through continual assessment of my teaching beliefs and practices I am able to seek professional learning when necessary to ensure I am providing high-quality care for all children.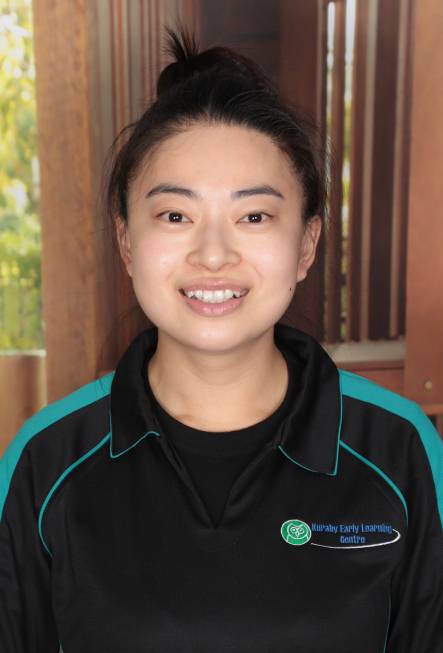 As a pre-service student, I have had five professional experience in different placement schools. I believe that every child has their own way of learning, thinking and understanding and improving and developing their diverse learning style. Children's' learning experience are influenced by society and environment, cultural background, prior knowledge's and genetic predisposition. As a teacher, I can't assume that all children have the similar learning background. But I can use different learning techniques to create a positive and engaging learning environment for different types of students.
I believe that children learn well when they construct their own knowledge through exploration and discussion. Learning is not just learning about the knowledge but also we learn the ways of knowing, forms of practice, processes, ways of doing things, etc. My role as a teacher is to guide and provide information to children. I have to recognize different way that children learn best and how to construct my program plan which interact with children's learning. The program plan will involve what children are interested and make learning relevant to their life. It allows children direct and take responsibility for their own learning which they learn to search questions and find the answers. It is about teaching children how to learn not just give them the answer. Children may find it hard to practice their skills by themselves, but providing children group discussion and hand on actives are very good way for children to explore and problem solve. Children should always be given adequate time, space and use materials to discover and construct their knowledge. When children work together such as teamwork, they accept new knowledge and learning strategies from each other. Learning is not a spectator sport. You can't just sit there and watch. Learning occurs when participating in social interactions and culturally organized activity. The role of language in learning is a tool and resources in terms of what is being learning and made sense of (words, concepts meaning) as well as supporting and mediating process of learning. I believe that creating and maintain a safe and supportive learning environment is important for every child's learning.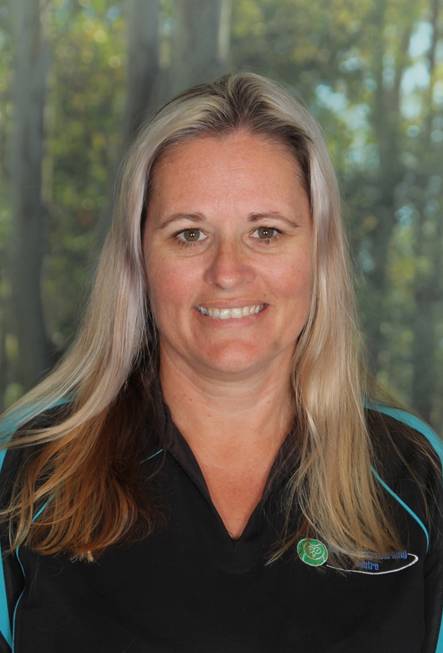 The Early Childhood period of development is special because from the age of birth to 5 years of age, the children are learning important and exciting things for each stage of their lives. I believe that they develop and learn best in a loving, nurturing, empathetic, calm, understanding, safe, fun, and healthy environment. I think that the most valuable aspects of Early Childhood Care and Education is their Mental, Physical, and Social Learning Environments.
I have chosen to work with young children because I want to help them learn in each stage of their development. Beyond teaching and learning, I see my role in supporting the growth and development of children. I believe it is important because without the support they need in their learning environments, the children struggle in life and I believe that they should not have to struggle.
My objectives for the growth and development of the children in my care are to help them learn and gain the necessary skills/knowledge from each stage of their life. The development and learning outcomes I want the children to achieve include, ABC's/123's, shapes/colours, science/sensory, language/literacy, creative arts, fine and gross motor skills, self-concept, emotional skills, social skills, and mathematics. Our daily schedule, curriculum, environment, materials, and teaching methods/strategies support my objectives for the growth and development of the children by providing them with a healthy, safe, fun, nurturing, and loving educational experience. The teaching methods/strategies I will use include but are not limited to singing songs to the children when transitioning to different activities including sleep, meal times, and toileting times.
To measure my own effectiveness in helping children achieve developmental and learning outcomes, I will learn from the children while also teaching them, because children can show you things that you wouldn't even think of and they will surprise you every day with what they know and have learned. I will continue to grow my skills and knowledge in working with young children by continually participating in workshops. I will consider myself a successful early childhood educator when; children continually show improvement in their growth and development, and the families and I give each other feedback communicating every good/bad thing that happens to their children including the improvement of their growth/development.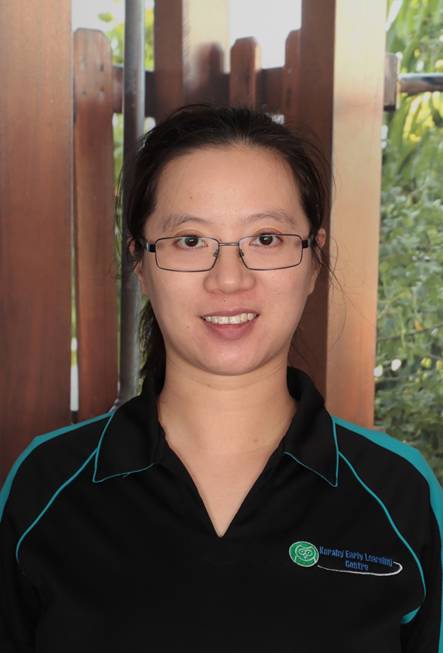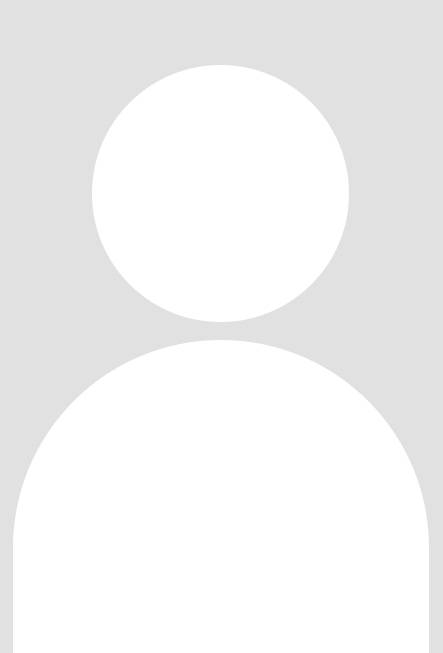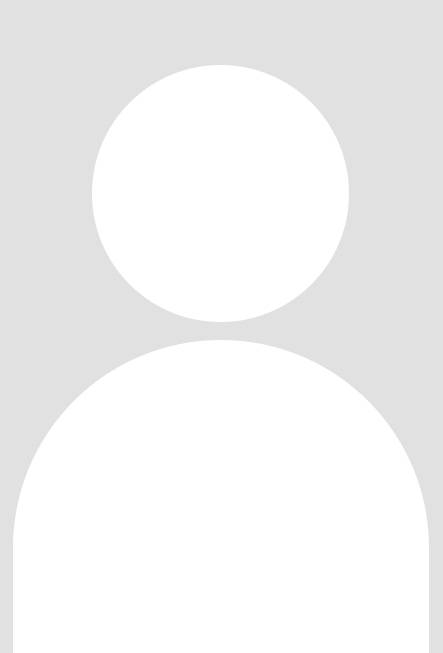 My Philosophy Every Child is unique therefore their education should be when providing Education and care I see unlimited possibilities in each child's capabilities. I believe play is the essence and foundation of learning. It is important to provide learning environments that inspire interest and curiosity to activate the children's own natural desire to learn. It is crucial to build secure reciprocal relationships with each child creating a foundation to support social and emotional development the success of lifelong learning is largely dependent on continuous connections between their environments therefore I strive to provide positive interactions supporting and building neurological pathways.
I understand and value that the parents are the child's first educator therefore it is vital to build partnerships. Connections within the child's community me to provide a holistic approach within my teaching practices to ensure that each connection guides developmental milestones. I believe in the importance of belonging and celebrating identity. Valuing the strengths and differences and forming open communication, I believe form the building blocks for success. I believe that every moment is a teachable moment and that children are capable to construct their own learning.
To offer the children the greatest learning experience it is essential to incorporate reflective practices and assessment for learning. Collaborating with early childhood professionals, children and families is part of my everyday practice because I believe it takes a village to raise a child with every experience a child is exposed supports their growth and development.
I believe that knowledge is power therefore I strive to always continue to learn. Researching evidence-based practices contributing to social learning attending professional development opportunities to reform my everyday practices to provide the highest of quality to contribute to the ongoing developmental of each child.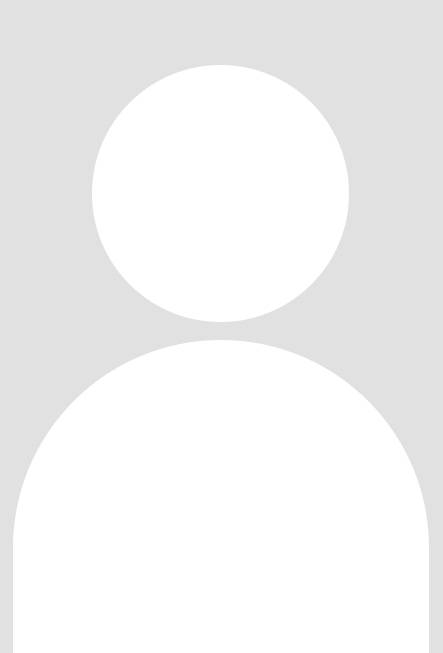 I believe children start to build in their identity as individuals from their early years. As an educator it is my responsibility not only to gradually guide children throughout their early years and ensure that they are school ready (physically, developmentally and emotionally) but also to make sure that each child's voice, thoughts, ideas, and feelings are always attended to as they enjoy the process of learning through play.
Young children only start their learning mode when they feel secure and are enjoying the environment. I believe building a strong and caring relationship with each child is critical so that the child is able to feel that they belong and are able to walk into the service with confidence. Therefore, it is extremely important to be a part of them by playing, interacting, respecting, listening, communicating, understanding their culture background and thinking from their angle. Keeping up with each child's interest and abilities is critical in ensuring children's development are continuously challenged and extended.
Regular open communication by sharing and gathering developmental milestones, interest and background knowledge of the child with families is an essential element in my teaching philosophy. Maintaining this open communication enables me to create a positive family bond with parents as they are children's first teachers of their life long journey.
Continuous reflecting and refining the way I guide children and how I communicate with educators and family plays an important role in my teaching philosophy as everyone is unique and always changing.
Contact Us Today To Book A Viewing Appointment